伊亞拜迪歐・匹可 蘆竹湳駐村創作計劃
Iabadiou Piko's Residency Program in Luzhu
時間:2016年3月21日至4月18日 Date: 21 March - 18 April, 2016
藝術家:伊亞拜迪歐・匹可 Artist: Iabadiou Piko
地點:蘆竹湳古厝/路由藝術 Venue: Luzhu Community / NUNU FINE ART
= = = = = Facebook 活動頁面 = = = = =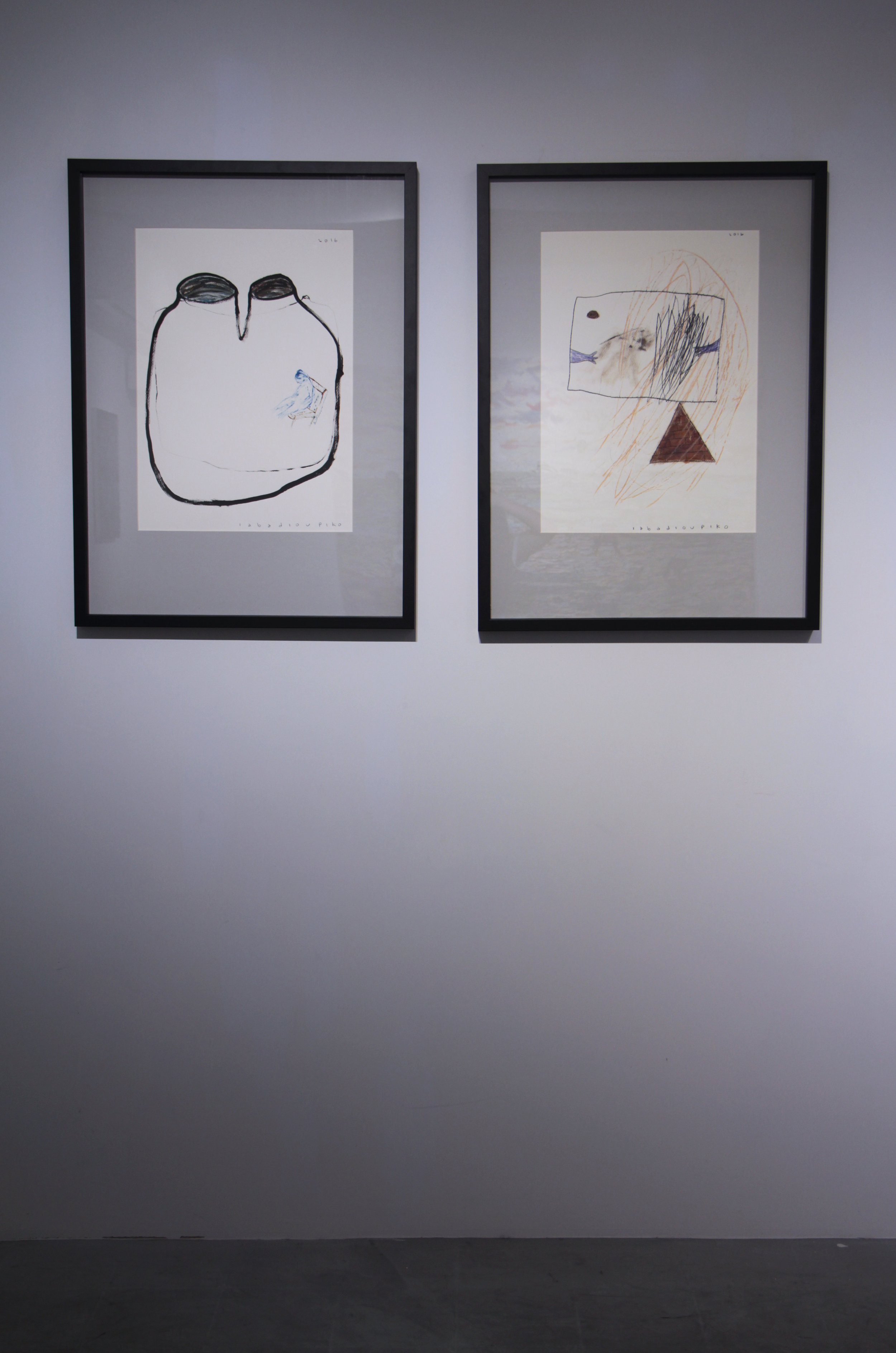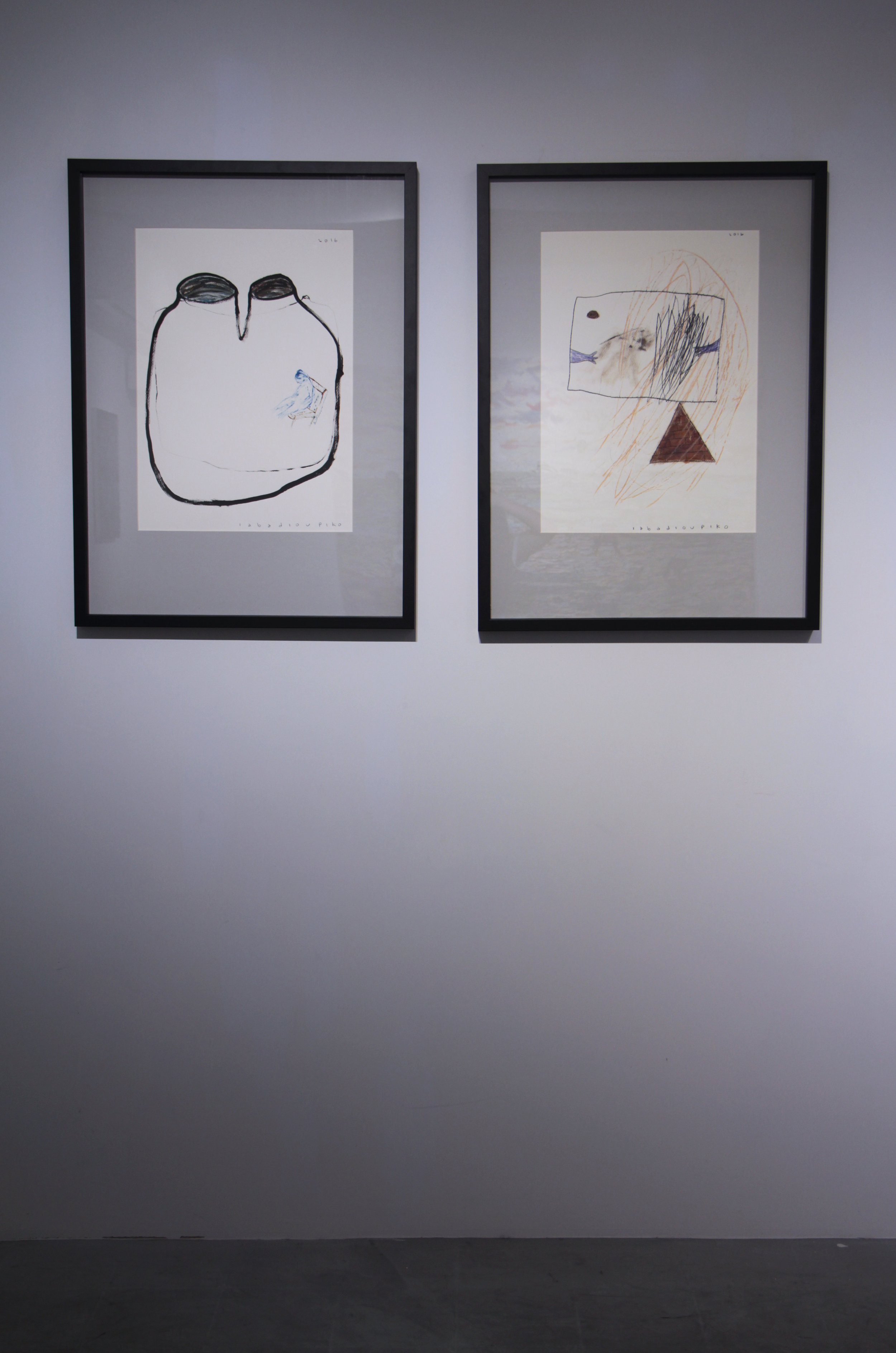 繼英國藝術家瑪雅.海薇 (Maya Hewitt) 後,路由藝術再度與蘆竹湳古厝合作藝術家駐村計畫,邀請來自日惹的印尼藝術家伊亞拜迪歐・匹可來到台灣苗栗,在保存完整的三合院聚落與特殊地理環境裡,深入地方駐村一個月,感受當地別於大城市的人文景觀。同時,駐村期間,匹可更藉其所長為當地國小學童舉辦繪畫工作坊。駐村創作之油畫與紙上作品於「受控下的偶然—質變與量變」展覽中首度公開,再一次地透過匹可奔騰的色彩與具煽動性的線條,看見不同的台灣村落景致。
匹可以強大、且能融合東方精神與西方表現力的創作能量著稱,大膽鮮濃的圖騰色塊源自於東南亞特有的文化氛圍與環境,而直覺性的繪畫筆觸則更進一步地突顯藝術家的高度敏銳性。而在蘆竹湳駐村計畫中,上述提及的特點也讓匹可得以發揮在融入居地記憶、集體認同於繪畫中的天份。
農用機具、燒窯製陶、傳統磚瓦房舍、因工廠排放廢棄而導致的煙霧瀰漫...,匹可藉由物件與景致的重新拆解與排列,用他獨特的語言述說一段我們再熟悉不過的地景面貌。
After British artist Maya Hewitt, we invited Indonesian artist Iabadiou Piko to Taiwan for a residency program in the collaboration with Luzhunan village. With highly-conserved traditional dwellings and special geographical environment, Piko could experience its unique atmosphere and cultural landscape that differs from the big cities. Also, Piko hold several painting workshops with local children in the same period. The oil paintings and paper drawings made their debut in the group show "Controlled Coincidence- Qualitative and Quantitative Changes", displaying the local scenery in the artist's eyes through the colorful and provocative lines.
Piko is known for his ability of blending Eastern spirit and Western expression. The bold and fresh totem originates from the unique cultural atmosphere and environment in Southeast Asia, while the intuitive brush strokes further highlight the artist's sensibility. These enable Piko to develop his talents for placing both habitation memory and collective identification into his works.
All the agricultural machinery, kiln potteries, traditional brick and tile buildings, and the smog caused by factories are the elements appearing in Piko's paintings. The artist narrated the local stories with his unique language by re-disassembling and re-arranging ordinary objects and landscapes.