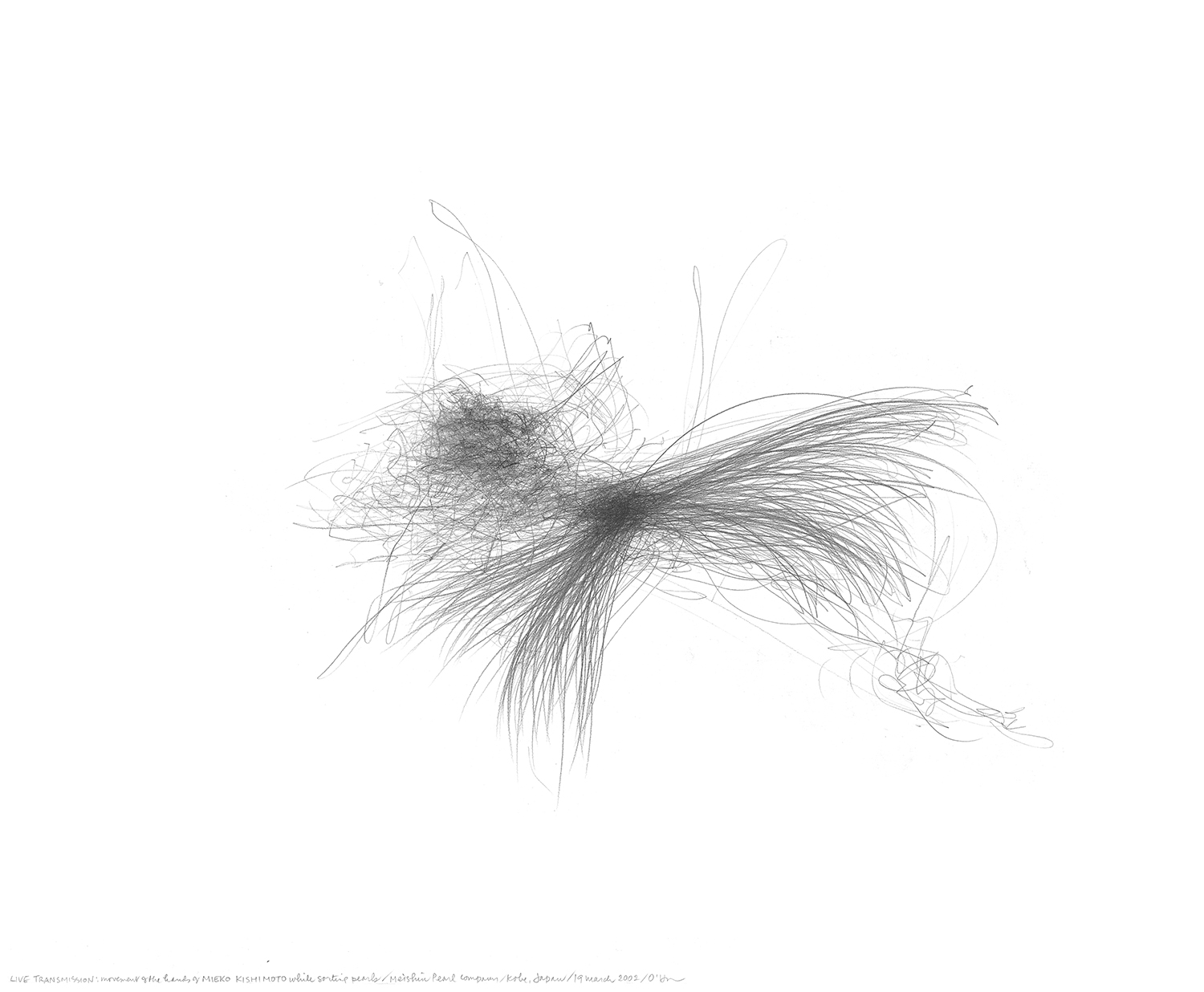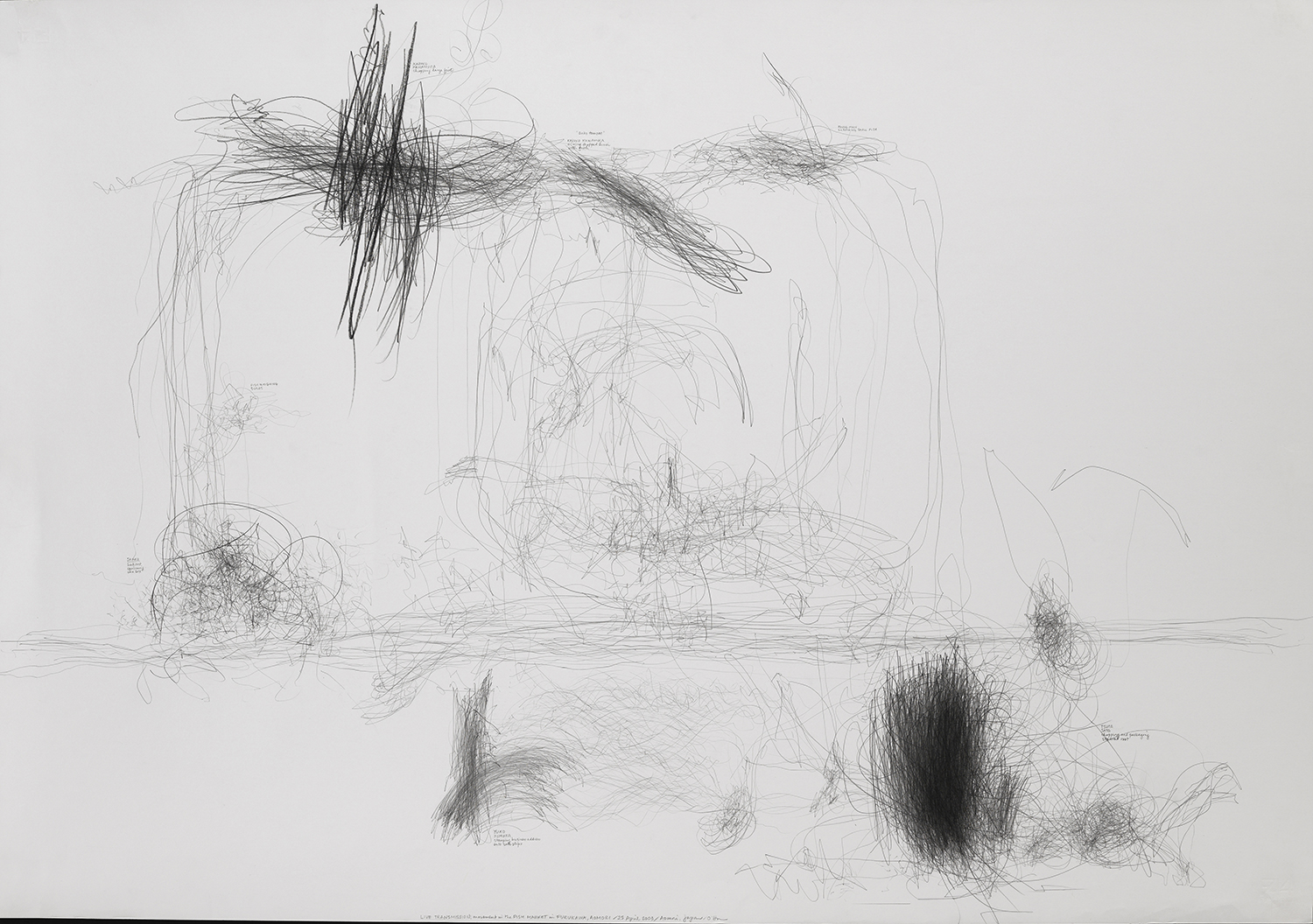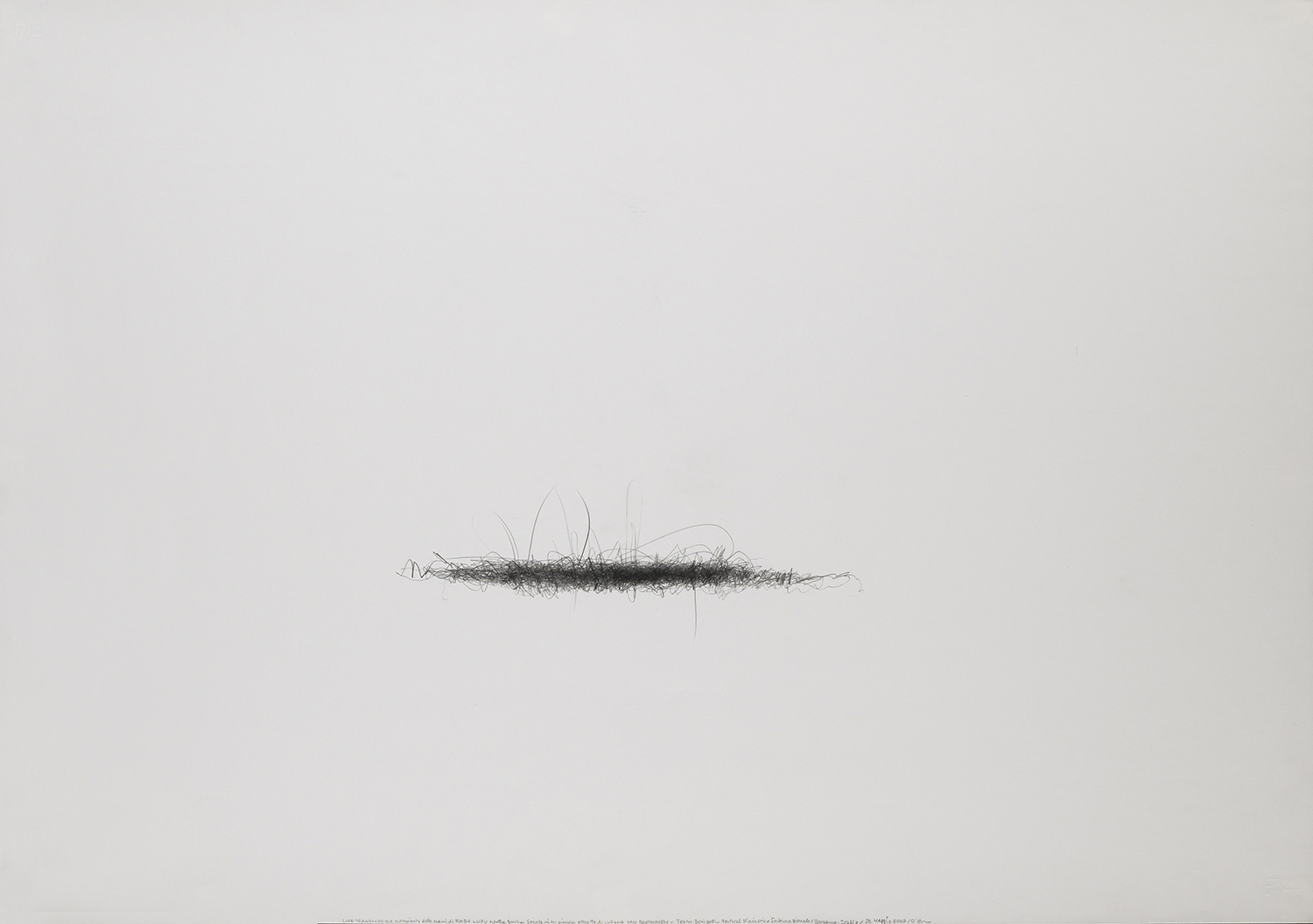 摩根歐哈拉出生於洛杉磯,在日本長大,在加州州立大學洛杉磯分校取得她的創作碩士學位。
在她的創作系列「The LIVE TRANSMISSION」中,她將創作視為一個在時間洪流中的紀錄,一個生命的運動演出,而這樣的作品是超越具象或抽象的。她利用自己雙手與若干鉛筆,以即時表演的形式,將眼前的人物動作直接轉移到紙上。結合成熟的繪畫技巧與不受拘束的無自主性紀錄,她將眼前的人物動作濃縮成黑墨線條,而每件作品的創作時間、地點則詳載於作品名稱中。
「The LIVE TRANSMISSION」中,藝術家將自己化身為如地震儀般的機器,試圖將我們平常無法肉眼察覺的轉瞬動作,經過仔細地觀察,視覺化躍然於紙上。藉由藝術家貼身的紀錄和長時間的與人物相伴,這些動作的片段被精準的傳達:如果觀察對象展現一個優雅的動作,那紙上所描繪的即是一條精緻柔和的線條; 反之,若人物動作伴隨著力量甚至是暴力,那相對應的能量則完全反應其上。這樣的創作過程,藝術家堅持不作思考且保持無意識、無自主性紀錄。儘管如此,O'Hara的作品並非自動性技法下的結果,或是毫無控制的宣洩,反而是需要藝術家相當的專注與精神控制。
Morgan O'Hara was born in Los Angeles, grew up in Japan, earned a Master's Degree in Art from California State University at Los Angeles.
The LIVE TRANSMISSION drawings are a record, performed in real time, of the vital movement of living beings. They transcend both figuration and abstraction. 
O'Haras draw methodically with multiple razor-sharp pencils and both hands, as time-based performance, executing a direct neural transmission from one human action into another. She condense movement into accumulations of graphite line, which combine the controlled refinement of classical drawing with the unbound sensuality of spontaneous gesture. Time-space coordinates for each drawing are described with precision in the titles.
LIVE TRANSMISSIONS render visible normally invisible or fleeting movement patterns through seismograph-like drawing done in real time. The pursuit of vitality carefully observed through human activity is drawn simultaneously with both hands and transmitted to paper. Following closely the intensity of each segment of an activity, the direction of a line as well as the quality of its intensity is transmitted. If a person makes a gentle movement, a delicate line is drawn. If the action followed is forceful or violent, a correspondingly vigorous line is made. This is done simultaneously and as much as possible without "thinking". This is not automatic drawing, but its opposite, requiring great concentration and focus.